Virtualization refers to the creation of a virtual resource such as a server, desktop, operating system, file, storage or network.
The main goal of virtualization is to manage workloads by radically transforming traditional computing to make it more scalable.
The most common form of virtualization is the operating system-level virtualization. In operating system-level virtualization, it is possible to run multiple operating systems on a single piece of hardware. Virtualization technology involves separating the physical hardware and software by emulating hardware using software. When a different OS is operating on top of the primary OS by means of virtualization, it is referred to as a virtual machine.
A virtual machine is nothing but a data file on a physical computer that can be moved and copied to another computer, just like a normal data file. The computers in the virtual environment use two types of file structures: one defining the hardware and the other defining the hard drive. The virtualization software, or the hypervisor, offers caching technology that can be used to cache changes to the virtual hardware or the virtual hard disk for writing at a later time. This technology enables a user to discard the changes done to the operating system, allowing it to boot from a known state.
Each resource of virtualization has its own set of advantages and complexities. The technology offers many benefits, including low or no-cost deployment, full resource utilization, operational cost savings and power savings. However, deploying virtualization technology requires careful planning and skilled technical experts. Since the virtual machines use the same resources to run, it may lead to slow performance.
Server virtualization
Server virtualization is a technology for partitioning one physical server into multiple virtual servers.
Each of these virtual servers can run its own operating system and applications, and perform as if it is an individual server.                                                
The Benefits of Server Virtualization:
Reduce number of servers:
Partitioning and isolation, the characteristics of server virtualization, enable simple and safe server consolidation.
Through consolidating, the number of physical servers can be greatly reduced.   This alone brings benefits such as reduced floor space, power consumption and air conditioning costs.
Reduce TCO: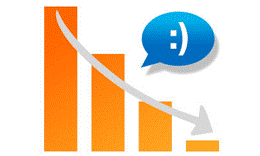 Server consolidation with virtualization
Reduces costs of hardware, maintenance, power, and air conditioning
In addition, it lowers the Total Cost of Ownership (TCO) by increasing the efficiency of server resources and operational changes, as well as virtualization-specific features
Increase efficiency for development: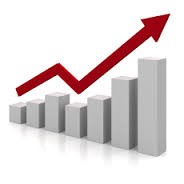 At system development sites, servers are often used inefficiently.
When different physical servers are used by each business division's development team, the number of servers can easily increase. Conversely, when physical servers are shared by teams, reconfiguring development and test environments can be time and labor consuming.
Improve availability and business continuity:
One beneficial feature of virtualized servers not available in physical server environments is live migration.
With live migration, virtual servers can be migrated to another physical server for tasks such as performing maintenance on the physical servers without shutting them down.
Thus there is no impact on the end user. Another great advantage of virtualization technology is that its encapsulation and hardware-independence features enhance availability and business continuity.
Storage Virtualization
Storage virtualization is the process of grouping the physical storage from multiple network storage devices so that it looks like a single storage device.
The process involves abstracting and covering the internal functions of a storage device from the host application, host servers or a general network in order to facilitate the application and network-independent management of storage.
There are three important reasons to implement storage virtualization:
Improved storage management in a heterogeneous IT environment
Better availability and estimation of down time with automated management
Better storage utilization
Desktop Virtualization
Desktop virtualization is a virtualization technology that separates an individual's PC applications from his or her desktop.
Virtualized desktops are generally hosted on a remote central server, rather than the hard drive of the personal computer.
Because the client-server computing model is used in virtualizing desktops, desktop virtualization is also known as client virtualization
Desktop virtualization provides a way for users to maintain their individual desktops on a single, central server. The users may be connected to the central server through a LAN, WAN or over the Internet.
Desktop virtualization has many benefits, including a lower total cost of ownership (TCO), increased security, reduced energy costs, reduced downtime and centralized management.
Network Virtualization
Network virtualization refers to the management and monitoring of an entire computer network as a single administrative entity from a single.
Software-based administrator's console. Network virtualization also may include storage virtualization, which involves managing all storage as a single resource. Network virtualization is designed to allow network optimization of data transfer rates, flexibility, scalability, reliability and security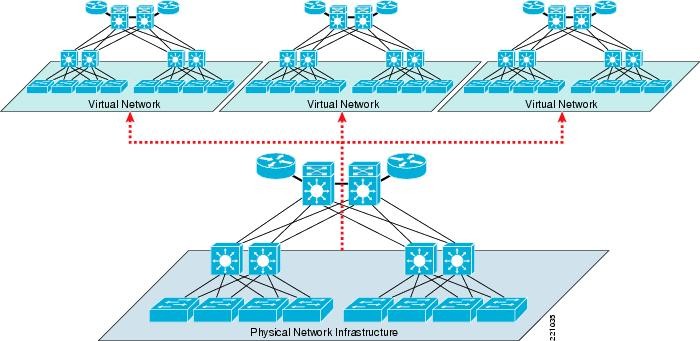 It automates many network administrative tasks, which actually disguise a network's true complexity. All network servers and services are considered one pool of resources, which may be used without regard to the physical components.
Network virtualization is especially useful for networks experiencing a rapid, large and unpredictable increase in usage.
The intended result of network virtualization is improved network productivity and efficiency, as well as job satisfaction for the network administrator.
Network virtualization involves dividing available bandwidth into independent channels, which are assigned, or reassigned, in real time to separate servers or network devices.
Network virtualization is accomplished by using a variety of hardware and software and combining network components.
Software and hardware vendors combine components to offer external or internal network virtualization. The former combines local networks, or subdivides them into virtual networks, while the latter configures single systems with containers, creating a network in a box. Still other software vendors combine both types of network virtualization.